Madeira Beach – Madeira Beach is one of the most beautiful beach communities on the Gulf Coast. Thousands of people visit every year and millions of photos are taken of sunsets, wildlife and people enjoying life in paradise. Capturing the perfect shot, one that conveys a message, feeling, and tone through a singular image is a skill that takes years to master.
Fortunately for the City of Madeira Beach, Doc Jon, (www.docjonphoto.com) one of the best in the business is also a resident. "As an advocate for wildlife, the environment, and the betterment of Madeira Beach, Jon's vision matches perfectly with that of city administration and staff," said City Manager Bob Daniels. "When you factor in his incredible talent for telling a story with an image and his international following, I have no doubt our partnership will tell a story that people from around the world will want to see and hear." The partnership will involve the use of Doc Jon's photographs to promote the City of Madeira Beach at no cost to the taxpayers.
Madeira Beach officials have recently discussed increasing their focus on enforcement of infractions including littering, wildlife protection, and environmental issues, and more. As outlined in the current city ordinances, violators would be given a written warning for the first offense, followed by increasing fines for the second, and third offense. The increased focus includes a public information and education campaign including signage, emails, and social media posts that would include images supplied by Doc Jon.
"As one of our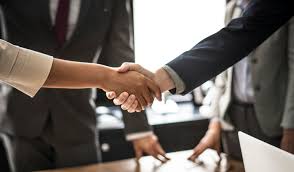 most valuable assets, we need to do everything we can to protect our beach through legal enforcement, legislative action, and public activism," said Daniels. "Jon brings a new and welcome perspective to this never-ending journey of improving our community."
For more information, contact Curt Preisser, City of Madeira Beach Public Information Officer at 727-391-9951 x299 or cpreisser@madeirabeachfl.gov.
Under Florida law (Florida Statute 668.6076), email addresses are public records. If you do not want your email address released in response to a public records request, please do not send electronic mail to the City of Madeira Beach. Instead, call the appropriate department/division.