Parking passes will be available starting December 19th.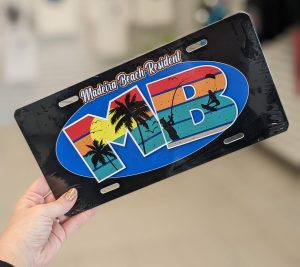 For 2023 we are rolling out Resident Parking Vanity Plates for an upcharge. This will allow residents to get a parking pass without having to adhere a sticker to the car. Proceeds will go towards the parking garage fund.
Documents needed to get a pass:
Vehicle Registration
Driver's License
Lease Agreement or Real Estate Tax Bill (if name does not match Property Appraiser site)
If a new car is purchased bring in your new car registration to get a new sticker. We will void the old one, and update our system
Vanity Plate Info: 
Cost is $40 per plate per year
Vanity Plate will be included in the 3 passes per family allotment
Vanity Plate must be adhered to front bumper of vehicle
Vanity Plates are non-transferrable, they are linked to a specific vehicle
Parking tickets can be incurred if Vanity Plate is not adhered properly or on incorrect vehicle
If a new car is purchased, bring in the vanity plate as well as the vehicle registration. We will update the information in our system
Reminder- Owners renting their properties are not eligible for parking passes. The City of Madeira Beach reserves the right to refuse or revoke parking passes.