BUI is just as deadly as drinking and driving!
Did you know:
A boat operator is likely to become impaired more quickly than a driver, drink for drink?
The penalties for BUI can include large fines, revocation of operator privileges and serious jail terms?
The use of alcohol is involved in about a third of all recreational boating fatalities?
Every boater needs to understand the risks of boating under the influence of alcohol or drugs (BUI). It is illegal to operate a boat while under the influence of alcohol or drugs in every state. The Coast Guard also enforces a federal law that prohibits BUI. This law pertains to ALL boats (from canoes and rowboats to the largest ships)  and includes foreign vessels that operate in U.S. waters, as well as U.S. vessels on the high seas.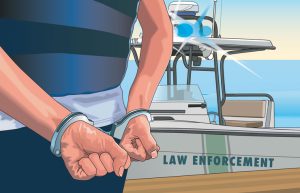 For more information see the links below: