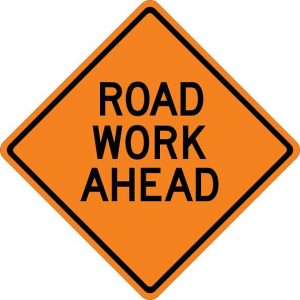 The Crystal Island Roadway and Drainage Improvement Project remains on schedule as crews get ready to install curbing and a new water main on John's Pass Avenue on Monday. Water service on John's Pass Ave. and Flamingo Dr. will be temporarily interrupted on Monday while crews replace a faulty valve and install the new water main. Affected residents will be allowed to park on John's Pass Ave. south of Flamingo Drive, outside of the construction zone, and will continue to have pedestrian access to their property.
Meanwhile, crews have begun the process of preparing Crystal Drive for new water service, curbing, and paving. The process includes removing the old road surface including driveway entrances, landscaping, and lawn ornaments from the right of way. Most items removed will be replaced during the last phases of the project. The influx of construction equipment onto the small island neighborhood means drivers will be routed around construction zones, and no on-street parking is allowed. This includes service vehicles such as those driven by landscape services, private contractors, and pool maintenance companies.
Questions about water service can be directed to Pinellas County Utilities at 727-464-4000, Monday – Friday, 8 a.m. – 5 p.m.
For more information on the Crystal Island Roadway and Drainage Improvement Project contact Curt Preisser, City of Madeira Beach Public Information Officer at 727-391-9951 x299 or cpreisser@madeirabeachfl.gov.