Drive In Music & A Movie – The Highrollers & School Of Rock
6:00pm - 10:30pm
Recreation Complex
200 Rex Place, Madeira Beach, FL 33708
---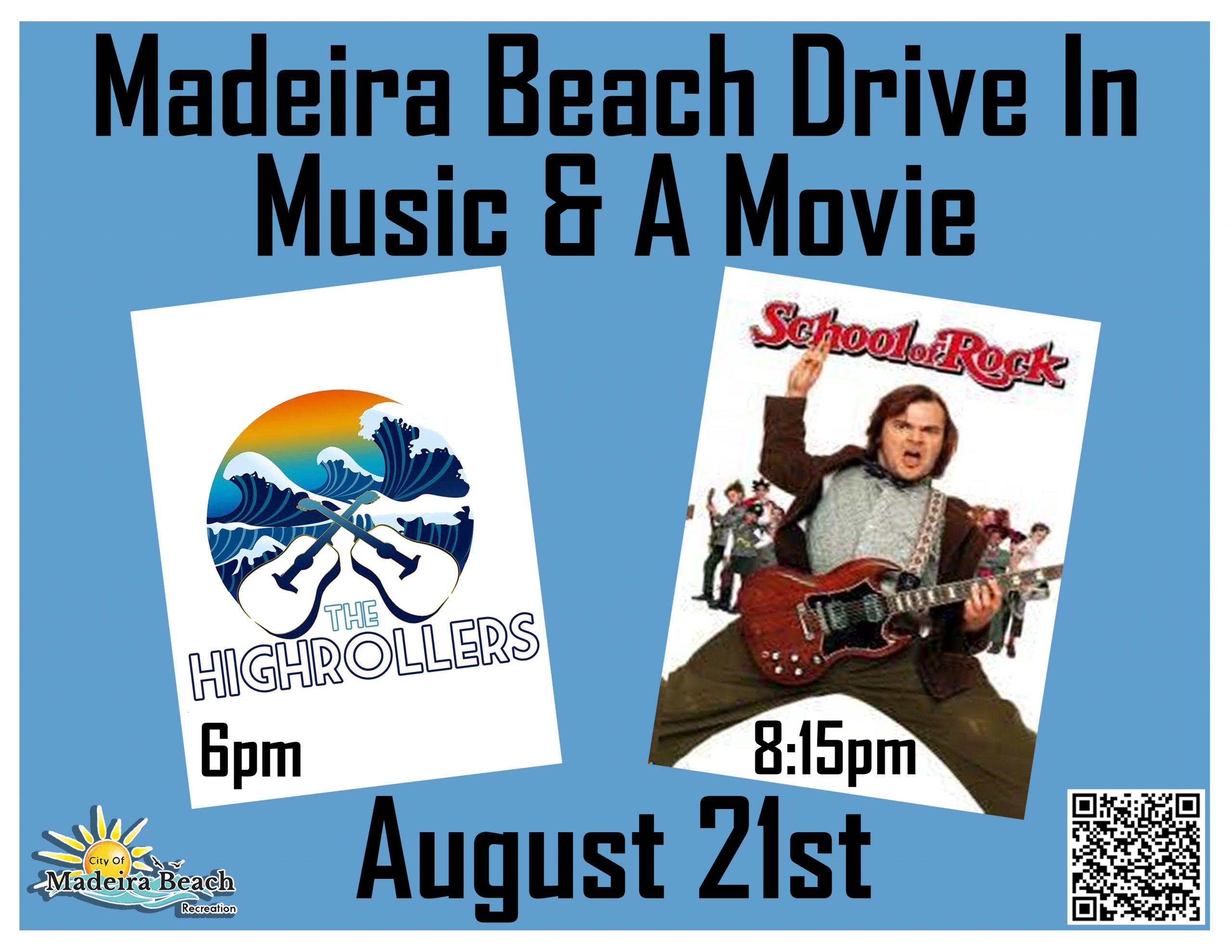 Come and join us at Madeira Beach Rec for a Drive In Music and a Movie! We will be welcoming local act 'The Highrollers' and will follow shortly after with the movie 'School of Rock'.
This will take place on the event field at the Madeira Beach Recreation Center on September 18th, 2020. The band will go on at 6:00pm and the movie will begin shortly after sunset. Cars can begin arriving at 5:30 PM. Large vehicles will be directed to park towards the back of the field. Coolers are allowed.
There will be parking spaces throughout the field and 10×10 reserved sections near the stage for attendees to either park their car or sit in a reserved socially distant area.
Reserve your parking space here (limited spaces available): Drive In Parking Space
Reserve your 10×10 area here (limited spaces available): 10×10 Socially Distant Reserved Seating Area
Overly enthusiastic guitarist Dewey Finn (Jack Black) gets thrown out of his bar band and finds himself in desperate need of work. Posing as a substitute music teacher at an elite private elementary school, he exposes his students to the hard rock gods he idolizes and emulates — much to the consternation of the uptight principal (Joan Cusack). As he gets his privileged and precocious charges in touch with their inner rock 'n' roll animals, he imagines redemption at a local Battle of the Bands.
The running time of this movie is 1 hours and 49 minutes