9:00am - 11:00am
Archibald Memorial Beach Park
15100 Gulf Blvd, Madeira Beach, Florida 33708
---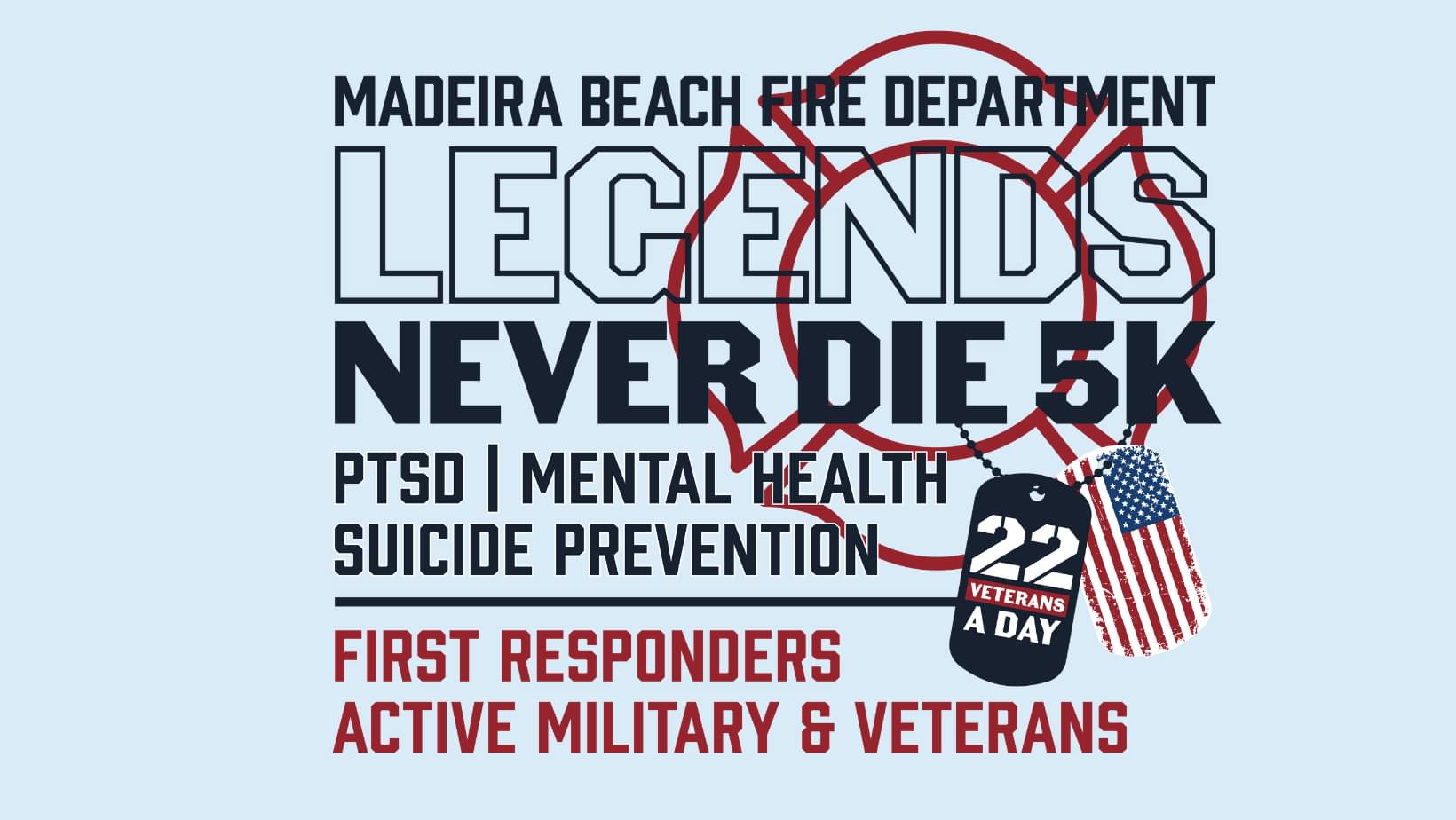 Since 2021, Madeira Beach Fire Department has hosted Legends Never Die 5K. Our mission for this event is to bring awareness to mental health, PTSD and suicide in first responders, veterans, military personnel and their families.
We all have a role to play in listening, connecting and reaching out to those who may be struggling with challenges. By talking about mental health and suicide, it not only helps reduce stigma and increase awareness, but it also has the potential to save a life.
Join us on October 22, 2023 as we honor those that have lost the battle to traumatic stress, and show support for those who are currently battling and those who have survived the battle. We will stand together to advocate for education, resources and treatment for mental health for first responders and military/veterans.
INVISIBLE WOUNDS ARE THE HARDEST TO HEAL
Proceeds from this event will go to assist first responders, military personnel and veterans obtain mental health services and education related to PTSD.
REGISTRATION Begins June 1st