Pinellas County is hosting a mobile collection site for disposing and recycling chemicals and electronics, such as old computers, TVs, paint, fluorescent bulbs, and fertilizer. The collection will take place on Saturday, May 7th from 9am to 2pm.
May 7th,  2022
9am – 2pm
Seminole High School, 8401 131st St. N.
For More information Click Here!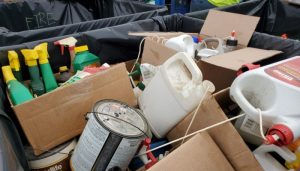 Quantity Limits per vehicle:
Televisions: 6
Computers: 5
Fluorescent bulbs: 12
Paint: 20 one-gallon and 5 five-gallon containers
Oils and antifreeze: 5 gallons
Gasoline, diesel, and kerosene: 5 five-gallon containers