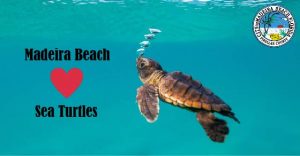 Here in Madeira Beach we love sea turtles! Nesting season starts May 1st and ends November 30th.
A couple important ways you can help are to pick up litter on the beach, fill in holes on the beach from beach goers, and make sure your lighting on your home is sea turtle compliant if you live on the beach side.
Take a look below for some links on more information on what you can do and organizations that help our beloved sea turtles!