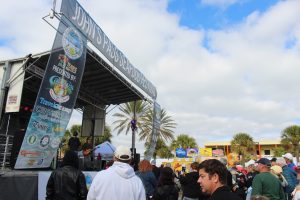 Today we are going to highlight the Recreation Department as part of Florida city Government week! Take a look below for more information on what some might say is the most fun department!
Recreation is a huge part of any community, and the City of Madeira Beach Recreation Department is no different. The goal of Recreation Department is to enhance the quality of life in the community by providing safe and well-maintained recreation facilities. We offer events and activities that promote physical, mental and emotional fitness. From youth sports to movies on the beach to senior fitness and social programs, Madeira Beach Recreation staff make sure the first priority is fun!
Helpful Links:
Recreation Department
Afterschool Information
Athletic Programs
Facility Rentals
Friends of Parks and Recreation 501c3
Upcoming Events:
28: John's Pass Trick or Treat and Final Friday

John's Pass Village & Boardwalk
5:00pm – 9:00pm

3 – 5: 29th Annual Fall King of The Beach
5: Trash Pirates Monthly Beach Clean-Up

Archibald Memorial Beach Park and John's Pass Park
8:00am

25: Final Friday – John's Pass Bell Tower
3 – 4: NSA Softball Tournament
3: John's Pass Tree Lighting

John's Pass Bell Tower
6:00pm

10: Merry Market

O.C. Park
2:00pm – 8:00pm

10: Festival of Lights Boat Parade

Boca Ciega Bay
6:30pm- starting at ROC Park

Pending on timing the boat parade may get to John's Pass late, if you are looking to catch the parade earlier check our ROC Park.