Stay safe during the Holidays! Take a look at some steps to make sure you have a great holiday season!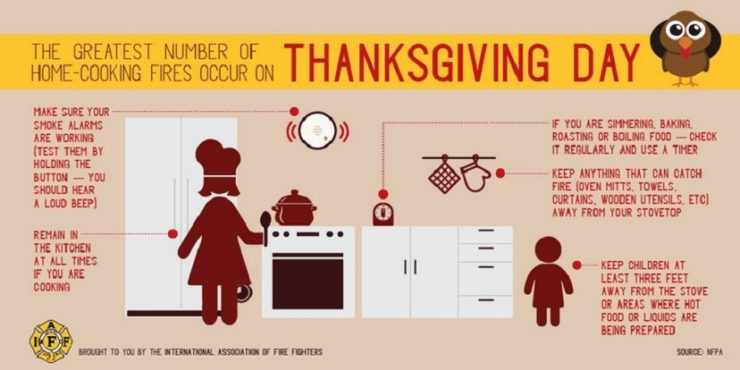 Thanksgiving Safety Tips when using fryer
Make sure the turkey is completely thawed out
Ice and water that mixes into the hot oil can cause a flare up
Use the correct amount of oil
Keep kids and pets at a safe distance
Keep a grease-rated fire extinguisher close by
Never operate a fryer outdoors in the rain
Choose a smaller turkey for frying – 8 to 10 pounds is best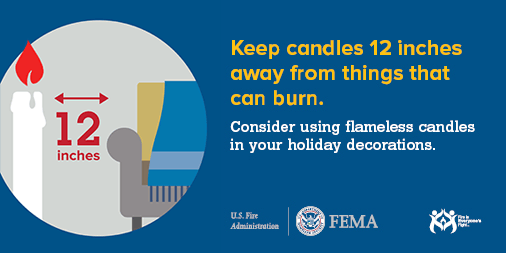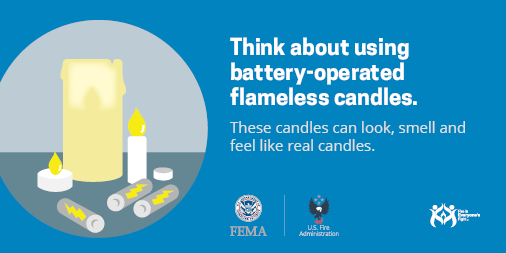 Winter Holiday Safety Tips
Only use decorations that are flame-retardant or not flammable.
Check holiday lights each year for frayed wires or excessive wear.
Don't link more than three strands of holiday lights.
Never leave a burning candle unattended. Consider using battery-operated flameless candles.
Keep your live Christmas tree away from heat sources and room exits.
Water your live Christmas tree daily to keep it from becoming dry.